Website Redesign 2018
After what I think must be about six years of the current design, I finally made some updates around here and refreshed my look. Spending time on a redesign instead actually, you know, writing is such a cliché, but here we are.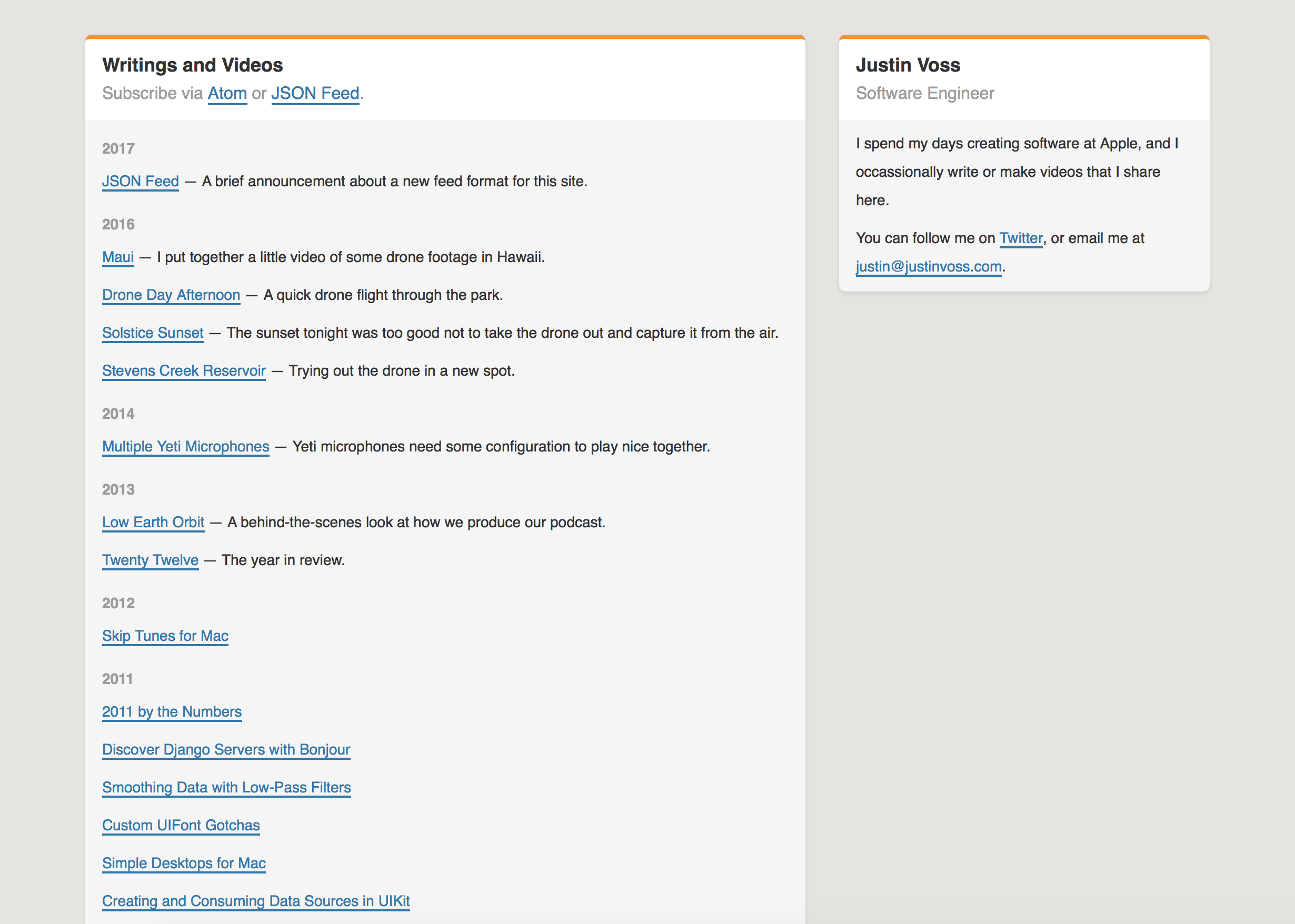 I also took this chance to make the design a bit more complex while staying responsive, which would have been way harder without the use of CSS flexbox, which made this surprisingly easy.
I also borrowed some really handy design tips from this great article, 7 Practical Tips for Cheating at Design. I think my last design definitely committed a few of the sins they recommend against in the article.
Anyway, watch out for wet paint or layout bugs while the new design settles in.