I'm pumped to finally share what I've been working on for the Mac: Simple Desktops.
This handy little app can change your desktop background automatically or on-demand, and it pulls all of it's content from SimpleDesktops.com, impeccably curated by Tom Watson.
Big props go out to Greg Aker for server monkeying and Louis Harboe for the smashing icon.
Buy it, rate it, tell your friends, email me with any feedback.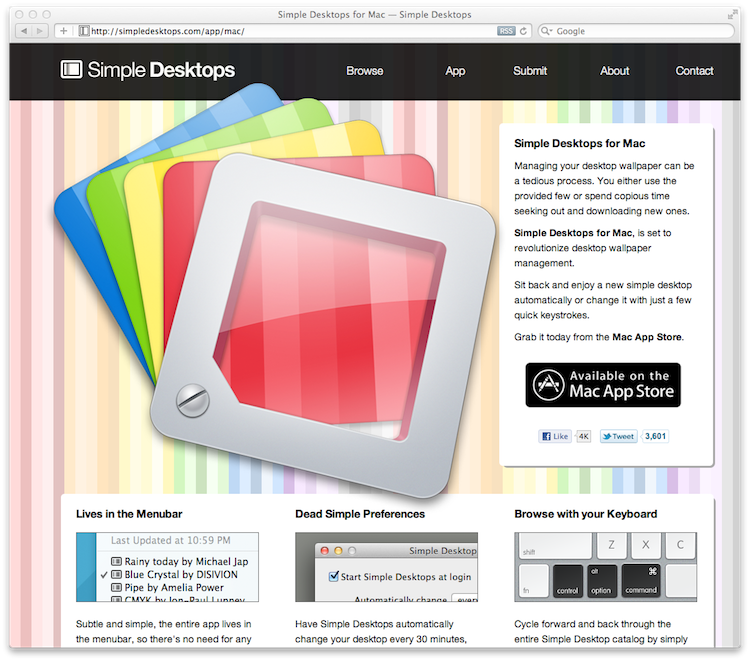 I spend my days creating software at Apple, and I occassionally write or make videos that I share here.
You can follow me on Twitter, or email me at justin@justinvoss.com.